The book "Marketing Magic" is the story of how Manuel Suarez amassed more than 7 billion views, 50 million social media followers, and $250,000,000 in yearly revenue without paid advertising. The release party will be hosted by none other than, Emmy award-winning speaker, Mr. Les Brown.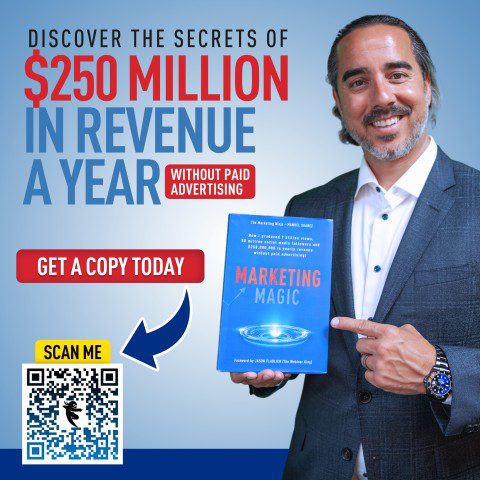 Largo, Florida, USA – September 11, 2023 – Entrepreneurs and business owners, get set for an unmatched marketing adventure! Manuel Suarez, CEO of Attention Grabbing Media®, and Co-founder of NaturalSlim USA®, a visionary in the world of marketing, is on the brink of launching his highly anticipated book, "Marketing Magic," on September 28th. Drawing from his vast experience and remarkable success, Manuel has masterfully crafted a comprehensive resource that will empower entrepreneurs and business owners to elevate their marketing efforts and achieve unparalleled results.
A journey that delves deep into his own experiences, replete with trials, triumphs, and invaluable lessons. With every turn of the page, Manuel's unwavering focus on marketing and motivation reveals the secrets behind his extraordinary success.
Beneath the surface of this gripping narrative lies an emotional thread that weaves the tale together. A thread that traces back to the early days of Manuel's life, where a profound father-son bond sowed the seeds of his marketing prowess.
Frank Suarez, the illustrious Puerto Rican nutritionist and creator of the NaturalSlim® brand, along with the stellar success of his YouTube channel, Metabolismo TV with 8 million subscribers, stands as the beacon of inspiration. With Frank's nurturing guidance and boundless support, Manuel's dedication to excellence and relentless drive to push the boundaries of digital marketing sprouted.
Together Manuel and Frank grew from just one country and 100K followers to a legacy that has grown into millions of followers, billions of views, a global distribution spanning 14 different countries, and generating a quarter billion dollars in annual revenue, without paid advertising.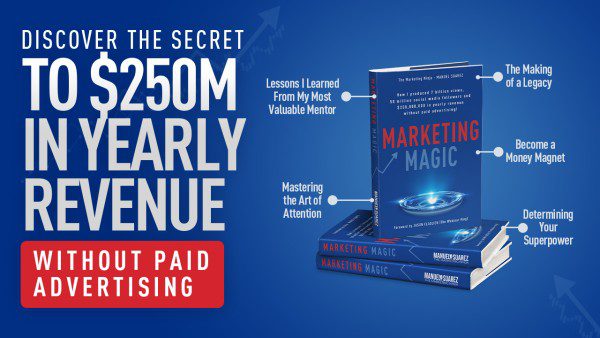 Step into the pages of "Marketing Magic," and you'll find yourself embarking on a transformative journey alongside Manuel himself. Sharing his own experiences and lessons learned along the way. With an unwavering focus on marketing and motivation, Manuel reveals the secrets behind his extraordinary success and presents practical steps to execute impactful marketing strategies. By following the expert guidance laid out in the book, readers will gain the knowledge and tools to craft and implement a winning marketing plan tailored to their specific business goals.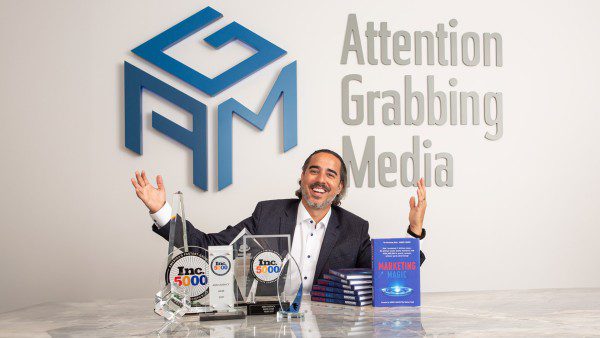 Marketing Magic by Manuel Suarez CEO and Founder of Attention Grabbing Media®, photography by Denice Duff.
Video Link: https://www.youtube.com/embed/A-2SYtHt5q8
Industry leaders celebrate Manuel's forthcoming book:
"Manuel is one of the most on-fire action teachers I know of – and I know everyone." – Jason Fladlien – The Webinar King
"Manuel Suarez is a leading expert who has written this book to give you the keys to stand out in the crowded marketplace and dominate your niche." – Les Brown – Author/Speaker/Speech Coach
"If you want to master the art of marketing, this book is your guide. Manuel's expertise will show you how to captivate your audience and convert their attention into sales." – Ezra Firestone, Founder of SmartMarketer.com
(Press Release by Reinaldo Vandres & Arcadio Castro.)
About Manuel Suarez:
Manuel Suarez is a digital marketing expert and speaker. As the CEO of Attention Grabbing Media, he manages e-commerce brands, influencers, and celebrities. With his deep understanding of AI's transformative potential, Manuel empowers entrepreneurs through his groundbreaking course, AI NINJAS – FROM NOVICE TO NINJA BRAND BUILDER, to achieve sustainable brand growth in the digital age.
Press Distribution Outlets: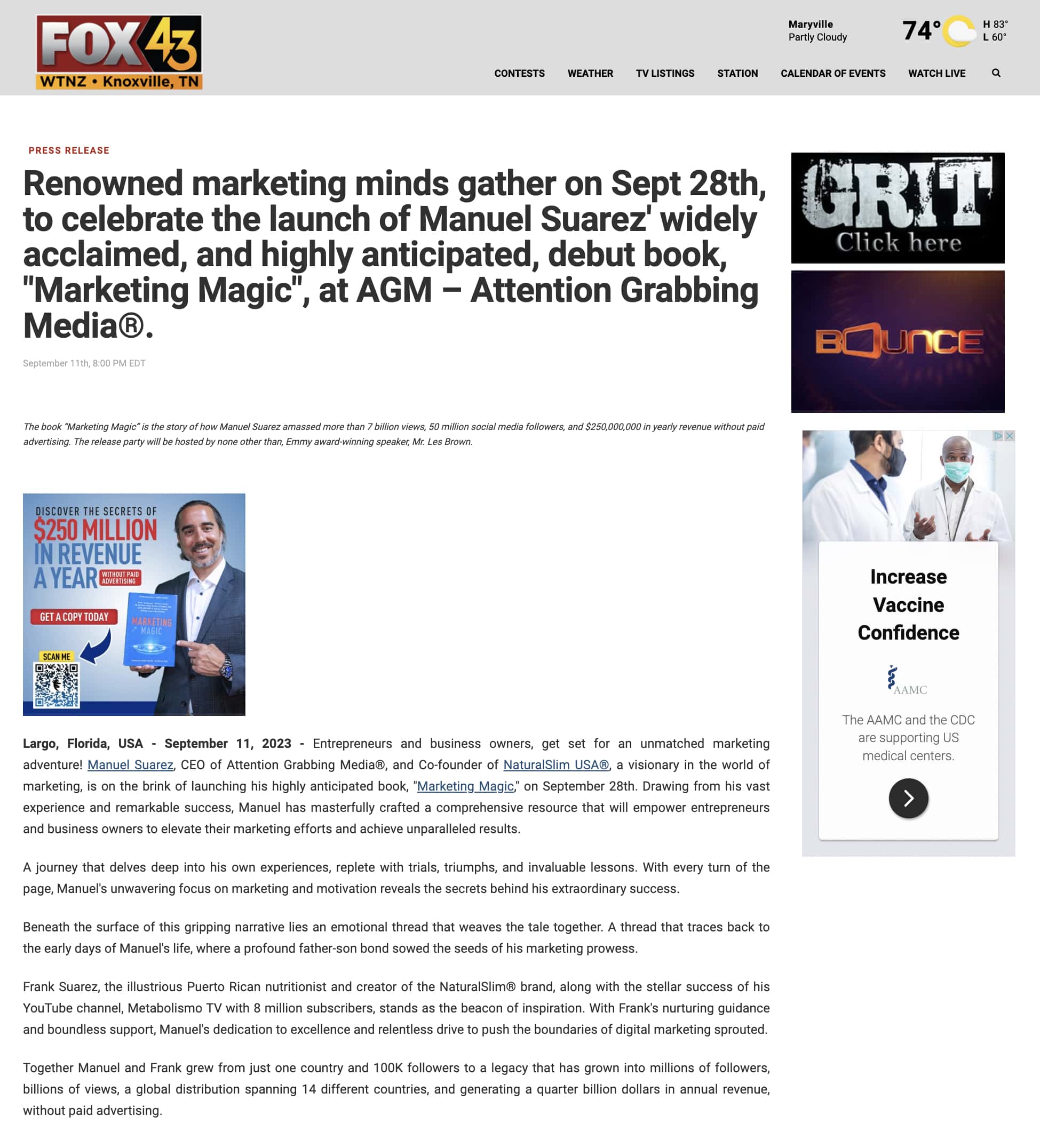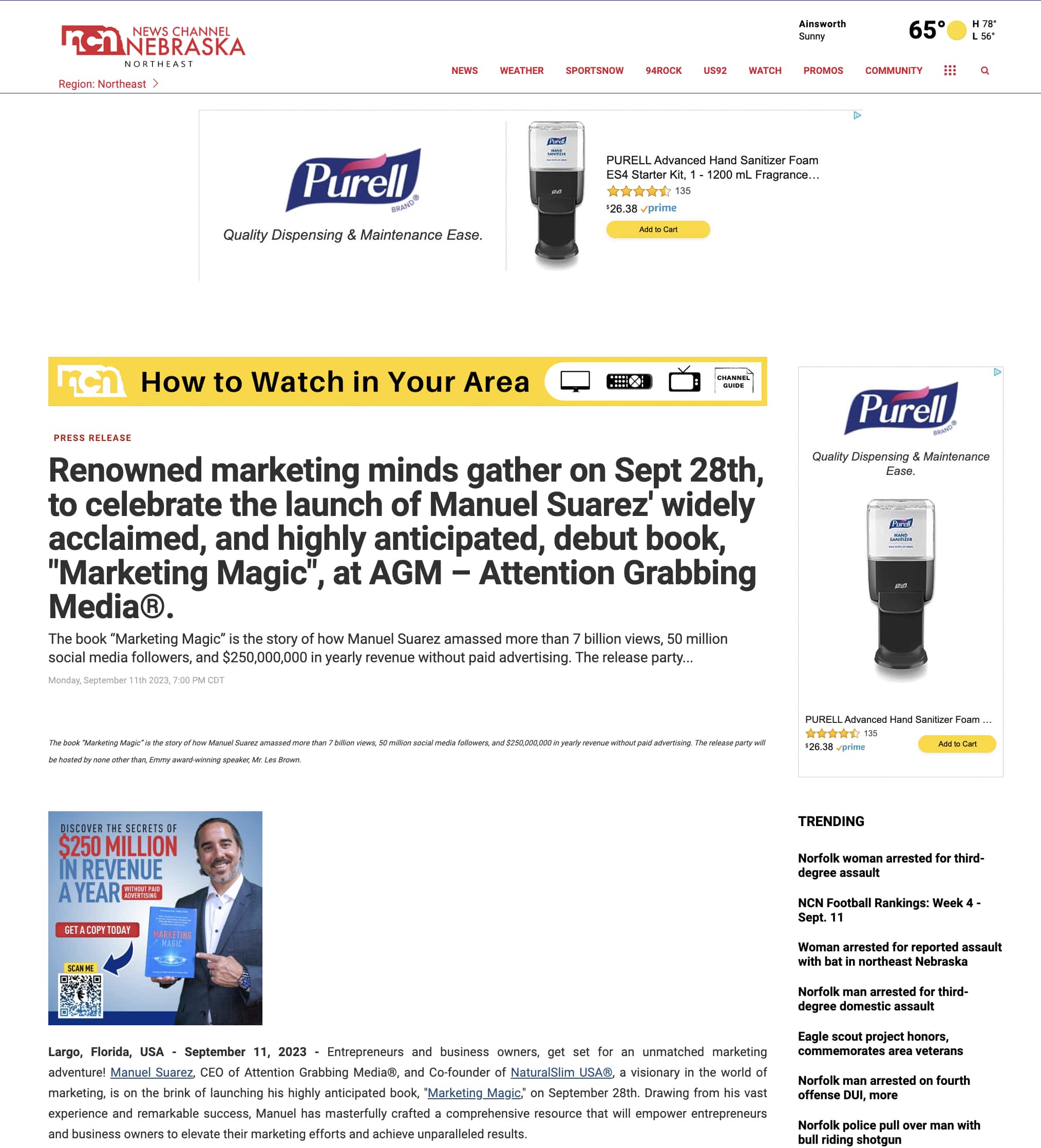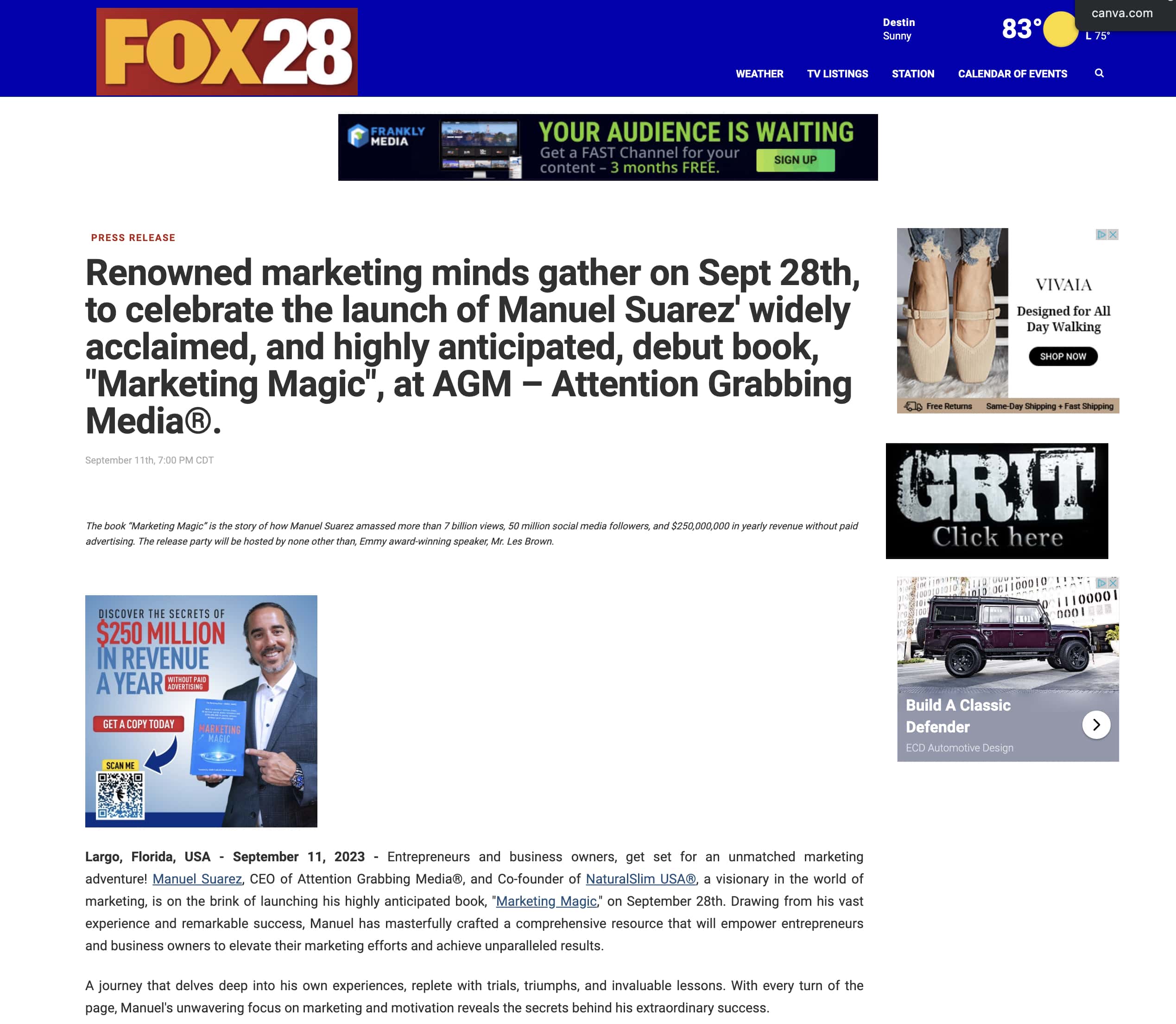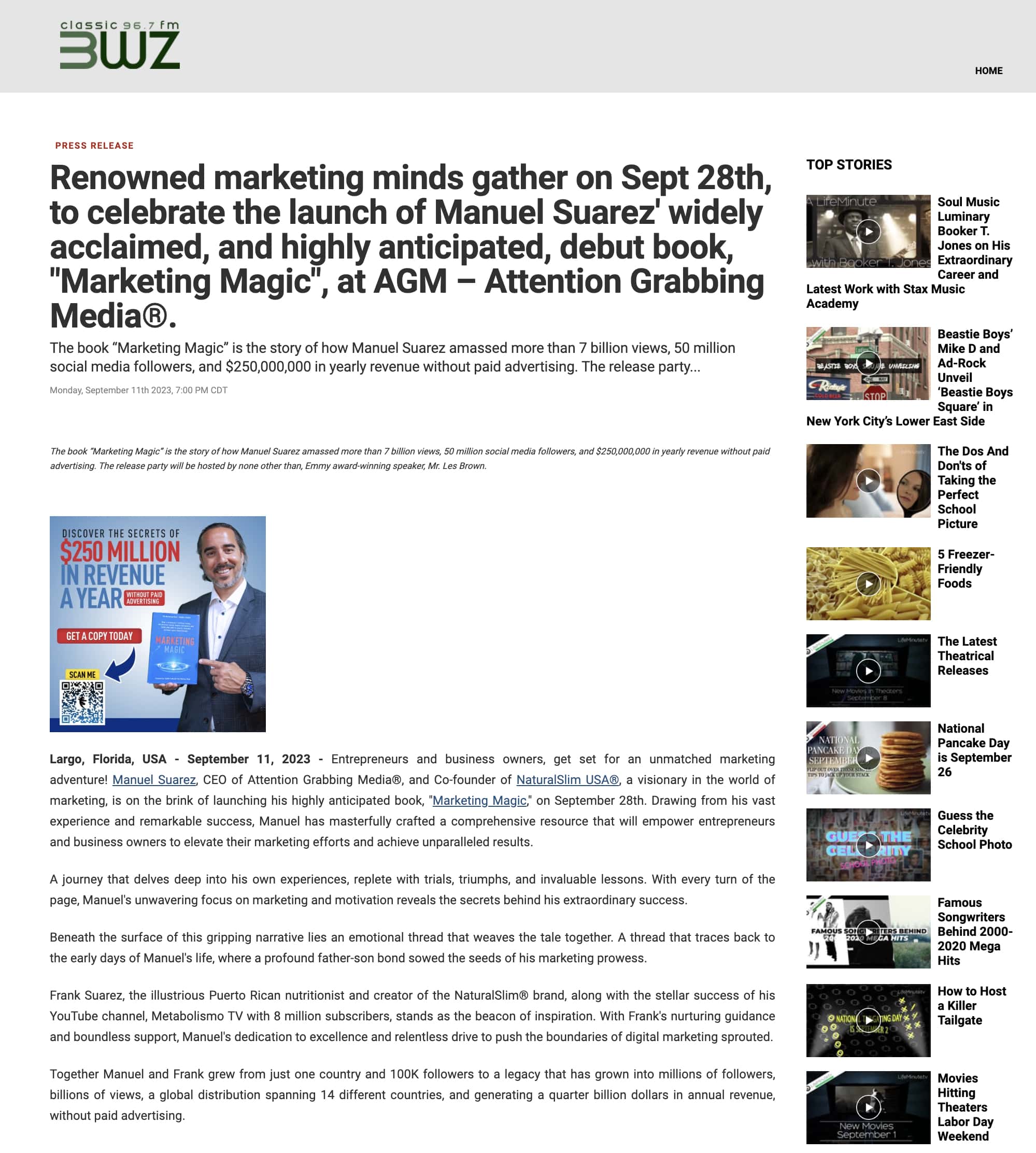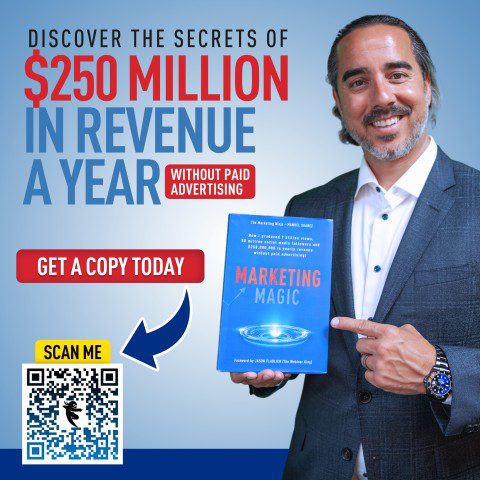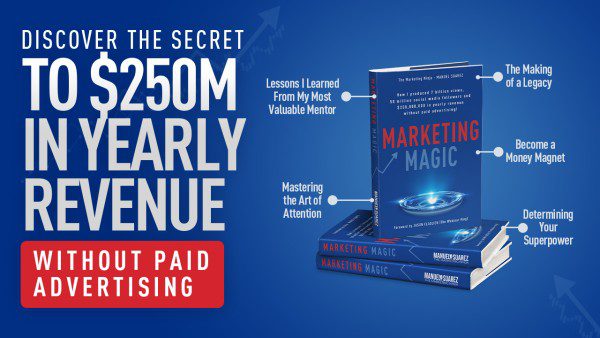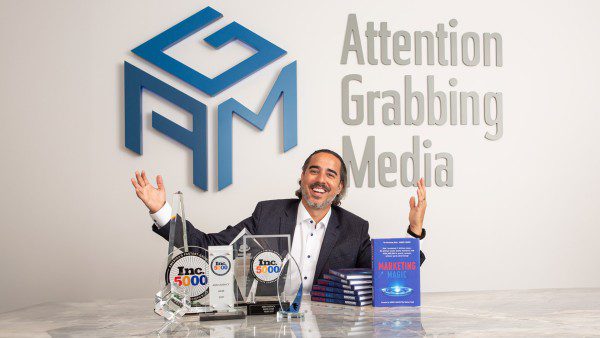 Press by Reinaldo Vandres and Arcadio Castro