Instagram's user base has multiplied dramatically since 2010 With a 20% growth rate just last year. And, with a seemingly endless line up of new features in terms of design, search and filter options, Instagram is the fastest growing social media platform on the planet, now serving over 1 billion users monthly, and over 90% of them on mobile devices.
Strongly catering to a younger audience, while Facebook is the now, Instagram is very definitely the future, a rising wave to be jumped before it crests.
With photos and videos up to one minute in length, over 60 million posted each day, Instagram is now the ultimate photo sharing platform on the web.
But beyond the sheer numbers of users, posts, and the over 1.6 million likes given to these posts every single day, Instagram is also host to many of the worlds most influential people, some with followings in the hundreds of millions.
And with the right strategy and implementation, you too can build your brand into a massive Instagram influencer.
Becoming An Instagram Influencer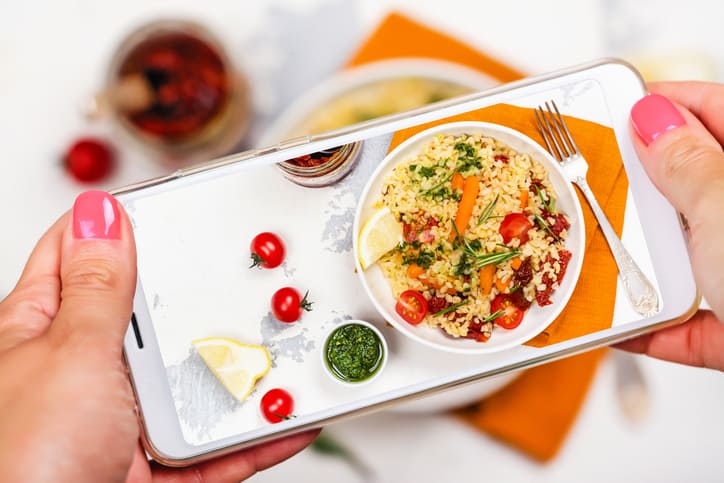 Content On Instagram
Being the leading visual content platform on the planet gives Instagram a natural advantage over other platforms in terms of advertising strength and effectiveness.
Visual messages are assimilated at a much faster rate than text, meaning an advertising strategy matched with quality content has a chance of performing above and beyond on this platform.
But that requires a strategy to fit the platform, both in ongoing organic content and paid advertising.
From beautiful image and video ads in the Instagram feed, to visually stunning full screen ads in Instagram Stories, if you want to make your brand stand out, this is where you'll do it.
And with Instagram Shopping you can sell right then and there.
See For Yourself
With a crew of professional audiovisual editors, copy writers and Ad creators, find out what we can do for you.
If you're truly intent on your brand becoming a known face in today's world, Instagram is where you need to be, and AGM will put you there.
Why use Facebook to grow your business? I'll give you 2.32 billion reasons, each of whom we can put your brand in front of, and at costs you won't believe.
If you want to communicate to your public, you need to go where they are — and that's Facebook.
No matter what you may hear, Facebook is still the most used social media platform in the world. And it's still the most effective platform to advertise on, both in results and cost. If it wasn't, I wouldn't be here writing this right now.
You see, no matter what happens, Facebook keeps growing. It just posted it's largest growth so far in Q4 of 2018, and with the amount of new feature set to arrive in 2019… it doesn't look to be slowing down any time soon.
And that's why we still use it. Along with every other agency worth their salt.
2.32 billion people use Facebook on a monthly basis, and of them, 1.52 billion use it daily.
But why is Facebook so effective? Two reasons: It's knowledge and it's algorithm.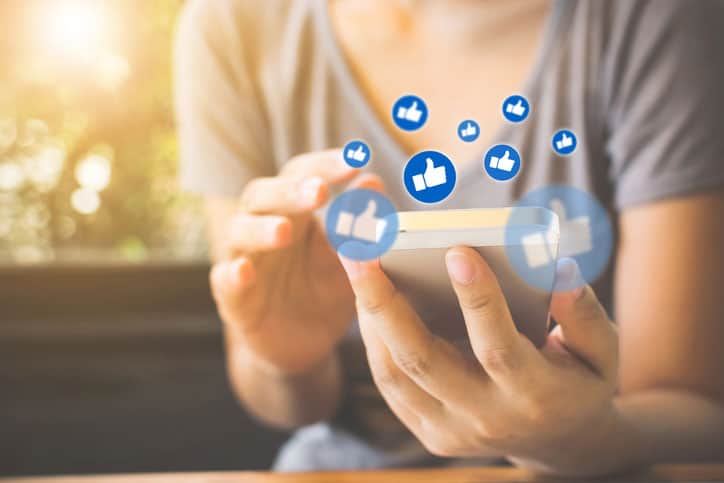 2.32 BILLION PEOPLE USE FACEBOOK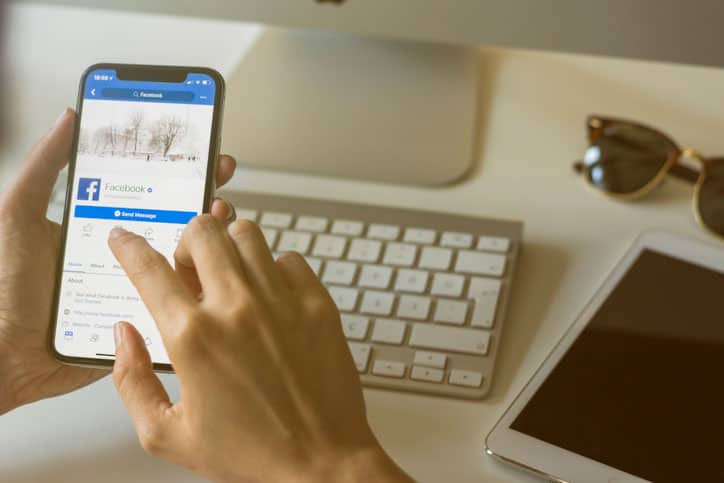 What Facebook Knows, and How You Can Put it to Use
Facebook is constantly gathering information. What we buy, what we look at, what we like and what we don't.
It knows how old we are, how much we're willing to pay, what colors we click on and what we don't.
It knows what websites we visit and how long we stay on them. It even knows how fast we read.
In the market for a new house? Facebook knows. Just broke up? Facebook sympathizes — because it knows (okay, that one might be stretching it).
But do you get the point? Facebook gathers A LOT of information, much more than what I just covered.
And it puts that information to use, for you, the advertiser.
The Facebook Algorithm
Knowledge is nothing if you don't know how to use it. But with so many facts collected over the space of years, it would take an eternity to sift through them all and piece together some bit of useful something with which we could then formulate a strategy around.
That's where The Facebook Algorithm comes in.
And while it's probably a monstrously large number of individual algorithms all working together at this point, we still just call it The Algorithm.
What does it do? It takes those thousands, or tens of thousands, of facts gathered from billions of individuals, and correlates them in hundreds of thousands of different ways.
Want to target only younger customers? You go it.
Only women? Okay.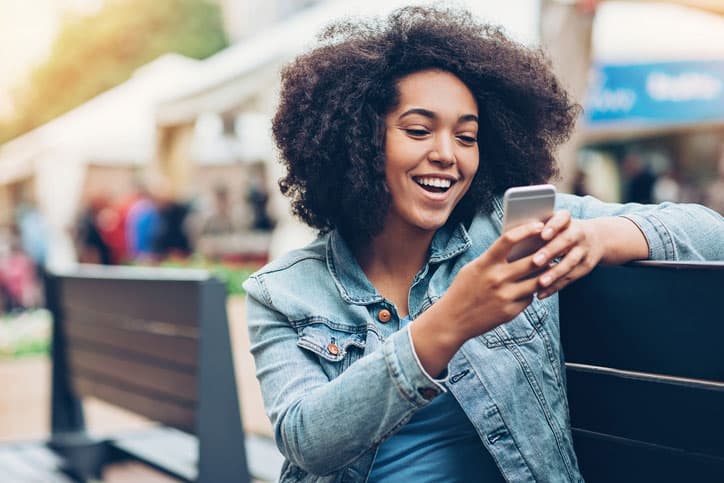 Do you remember the heyday of Email Marketing?
It was amazing! Everyone had an email address, gave them out freely and they opened them most of the time just to see what it was.
Then they got more emails. And more, and more, and more, and now they have email addresses just for the junk mail they know they're going to get when forced to give out an email address in order to buy something.
Don't get me wrong, we still use email and we always will. It's a communication line and it's free and everyone has it. And, especially due to the fact that everyone uses it, it is very definitely still effective.
But when a 25% open rate means you're doing well, and the click-through rate is, well, let's just not talk about that… you know it's time to turn to Facebook's Messenger platform.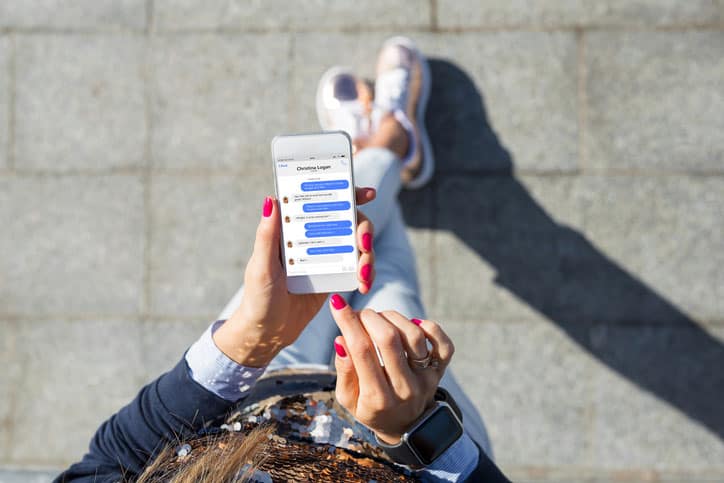 WHAT IS FACEBOOK'S MESSENGER PLATFORM?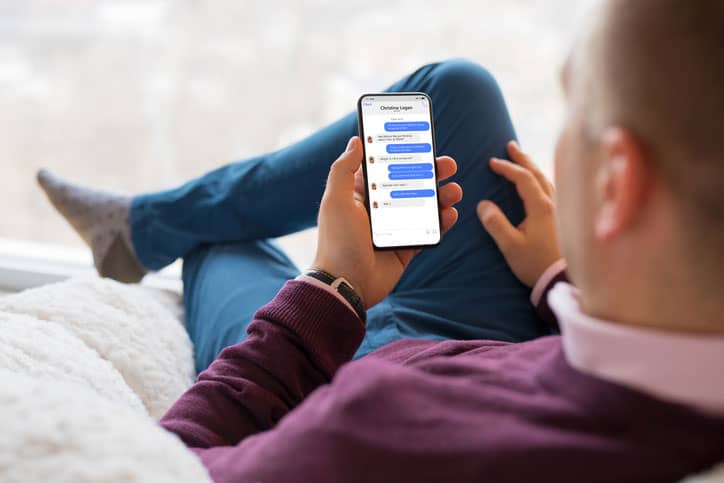 Yes, Messenger has 90% open rates and more. Yes, we get 40%, 60%, even 70% click-through rates, and yes, it is the top of the funnel for many of our most successful campaigns, as well as the workhorse that keeps our audiences warm and keeps heating them up. But, what is it?
Messenger is not just Email marketing on steroids. no, it's much, much more. Messenger took what made email great, gave it a super-serum, atomic mutation, and then fitted it with a future-tech arsenal of next-gen gadgetry.
Imagine sending an email in short customizable texts, to people who actually subscribed to receive your messages, using video, images and text, with fully customizable Call to Action buttons giving various options, each of which take the customer down their own, pre-defined sequence of messages giving information, educating, soft-selling, enlightening, collecting leads, selling, taking them to your website, entering them in contests, collecting their information, surveying them, and on, and on, and on all for… free?
With Facebook's Messenger platform, the opportunities truly are endless. So, while much of the above actually fits under the heading of Messenger ChatBots, here we'll cover how we've used it to launch massively successful, seven-figure campaigns.
Building an Empire
Messenger is first and foremost a communication channel.
To survive in today's online world one must become and stay relevant. Stop for a moment and you're forgotten.
We harness the power of messenger to do this for our clients, creating sequences of messages containing, copy, images and videos enlightening them or educating them or keeping them up-to-date on recent events.
Through engaging content your brand is kept in their mind. Through constant contact, making them aware of your brand or service, they come to know and trust your brand.
It's a very simple philosophy: give, give, give, ask.
We give them content: education, entertainment, etc. and we give it and we give it. Then we invite them to check out a product we think could help them. Then we give some more, on and on.
The content we create is limitless, and carries on endlessly as we never want them falling off.
To bring them in we fashion Facebook Ads that engage them, invite them to find something out or take a quiz regarding our product inside Messenger. This brings them in. From there we make sure we know what they need and want from us and we provide it. It's very simple.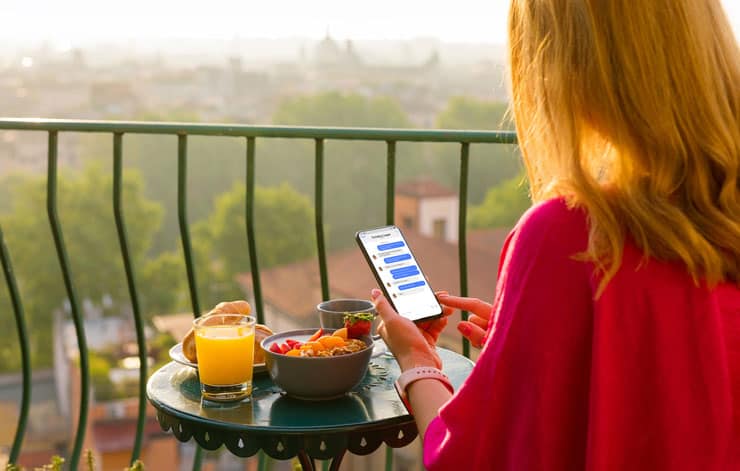 We recently reviewed a very large client's account. This was not a usual review but a deep dive into every aspect, looking for everything we could scale and making sure there was nothing we had missed we could use to make them more successful.
As part of this we looked at every channel in and out of their, site, everything someone purchasing their products would have clicked on at some point on their journey to becoming a lifetime customer.
Many platforms came up. Many people had clicked on Facebook Ads, Instagram, Youtube Ads, Google shopping. But there was one platform that nearly every single customer had clicked on and clicked on more than anywhere else: Messenger.
We knew we'd grown their business through Messenger. We just didn't know we'd grown it almost completely through Messenger.
Messenger is one of the most powerful platforms in existence today. If you're not using it, you're seriously missing out.
We'll talk soon.